Description
10 cells egg Trays, Flat Top Packaging, Engaging Demanding Consumers
Flat Top Packaging is a special flat-top pack that gives you a unique presentation, branding, and storytelling opportunity for specialty egg segment products. Attractive packaging that is aligned with the brand and consumer preference means higher sales and higher margins.
Think Big about your Fresh Eggs!
Large Advertising Space
The full flat-top lid provides a compelling color presentation and storytelling opportunity for merchandising high-value specialty eggs.
Big Impact
Flat Top Packagings lets you either print directly or apply a full coverage label to achieve maximum branding and merchandising impact that differentiates high value specialty eggs from commodity.
Great Protection
Like all Best Plus Pulp's designs, you can depend on Our Egg Cartons to provide great protection from all sides.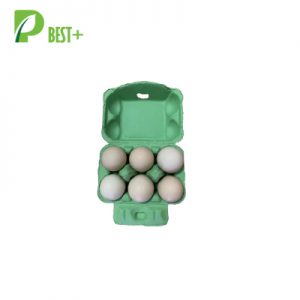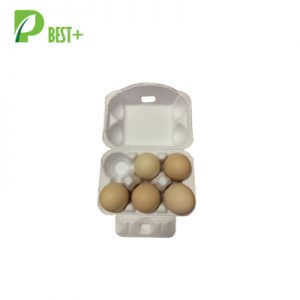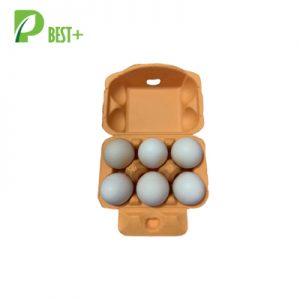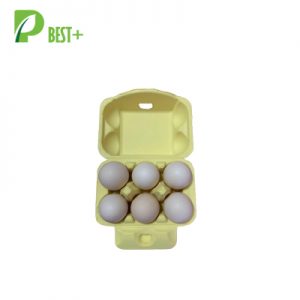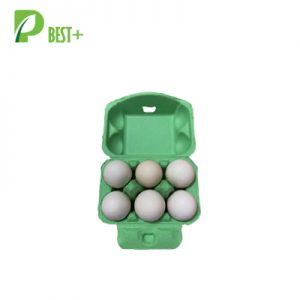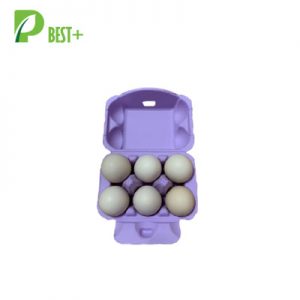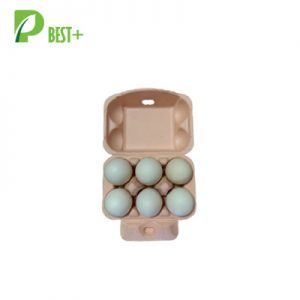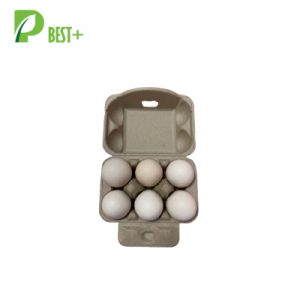 Flat Top Packaging Pulp Products
Available in four popular sizes, Flat Top Packaging presents a compelling message for consumers looking for specialty eggs such as Organics, Omegas, Cage Free, and Pasture Raised. The sturdy design with push-button closure makes for excellent product protection. Flat Top Packaging is available in a lot of sizes, in 2×6-count, 8-count, 10-count, 12-count, 15-count, 18-count, 20-count or 6-count, which are offering available for export to all over the world.
Made from molded fiber based on recycled paper, Flat Top Egg Packaging is a great choice for both direct printing and label printing that makes your cartons stand out from the rest.
Packaging that is expressly designed for runability and storage logistics enables maximum uptime, maximum throughput, minimum costs and on-time in-full (OTIF) delivery.
Robust packaging designed to prevent or minimise breakages enables complete delivery, maximum revenue and full customer satisfaction.
Natural Brown Color 6 Cells Egg Carton ( Half Dozen holes Egg Carton)
10 Cells Paper Egg Boxes
10 Holes Pulp Paper Egg Cartons (Ten Cells)
Available Types: 2 cells, 4 cells, 6 cells, 8 cells, 10 cells, 12 cells, 2×6 cells, 15 cells, 18 cells, 20, 30 cells Egg Cartons (Egg Boxes).
Size/ Shape/ Color: Customized
FOB Port: China
Payment Term: T/T
MOQ: Depends On Product Size
Colors: Red, White, Black, Green, Yellow, Blue, Purple, Gray, Grey, Brown, Pink, Orange, other Colors.
Option: With / Without Printing, Label
Our Pulp Trays are approved by FDA, EU 1935/2004/EC, SVHC EU,  EU ROHS Certified.
Application
Even the strongest egg shell can crack without proper protection. Good quality Egg Carton is your best choice. And Best Plus Pulp is your good option.
Paper Pulp Molded Egg Tray is that, egg pulp carton (also known as an egg box or egg pack, even called as egg Tray) is a tray/carton designed for carrying and transporting whole eggs. Our Pulp Egg trays are manufactured from recycled paper and molded pulp.
100% recycled flat-top egg carton is great for labels and customization with our custom rubber egg carton stampers or custom egg carton labels.
Best Plus Pulp Egg Trays are usually used to store fresh eggs from farms or at farmers markets. This structure helps protect eggs against stresses exerted during transportation and storage by absorbing a lot of shock and limiting the incidents of fracture to the fragile egg shells.
Compared with traditional plastic egg tray,paper moulded pulp egg trays are more eco-friendly and renewable.  These trays are also ideal for use as Incubator Egg Positioners when holes are cut to permit better circulation of the air. Cracked eggs are practically eliminated when using our pulp egg trays.
Our specialization is development and production of molded fiber food packages: egg cartons, egg trays, berry boxes, apple and melon trays, wine bottle carriers, Wine Dividers, cup carriers and custom industrial Packagings. In all our food packaging solutions, we maintain the highest possible protection factor and maximize sustainability.
Molded fiber packaging is very sustainable, 100% biodegradable and ideal for all your corporate branding needs.
Contact Inquiry Email: vip@bestpluspulp.com