USA Egg Carton
Egg Cartons are for protection of fresh eggs when transportation. USA EGG Carton sales are growing up fast and there is big demand of fresh egg consumption in daily life.
Welcome to Get a Quota: Email: vip@bestpluspulp.com
Best Plus Pulp Co., Ltd is the China biggest egg cartons manufacturer for oversae marets, including North America, South America, Europe, Asia, and Australia. We produce Egg cartons with clients' labels when need. That will help clients promote their own fresh eggs and push their sale.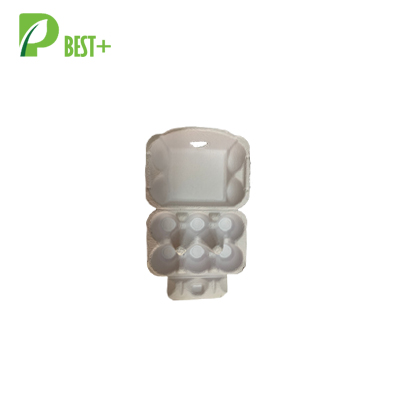 Best Plus Pulp produces 4 cells egg cartons, 6 cells egg cartons, 8 cells egg cartons, 10 cells egg cartons, 12 cells egg cartons, 15 cells egg cartons, 18 cells egg cartons, and 20 cells egg cartons, with different unique colors and customized lables. Currently a lot of factories can not do that for clients with special requirements of eco pulp packaging, and Split Pulp Egg Cartons, Blank Flattop Style Carton.
The USA Egg carton markets need to import pulp egg cartons to meet their big demand of fresh eggs production.
Egg packaging design provides maximum protection against egg breakage highest humidity absorbency and breathing capability. An egg carton is a carton designed for carrying and transporting whole eggs.
Welcome to Get a Quota: Email: vip@bestpluspulp.com
100% recycled flat-top egg carton is great for labels and customization with our custom rubber egg carton stampers or custom egg carton labels. Our Pulp egg trays are manufactured from clean corrugated paper.
Molded fiber packaging is very sustainable, 100% biodegradable and ideal for all your corporate branding needs.
Best Plus Pulp Company can make best pulp packages for your requirement of egg boxes/ egg cartons.
From Best Plus Pulp www.bestpluspulp.com We manufacture and customize the Pulp Paper Tray and Cartons, Shoe Pulp Tray, Egg Tray, Egg Cartons, Pulp Basket, Wine Pulp Tray and other customized Pulp packaging products.  
Email: vip@bestpluspulp.com
Web: www.bestpluspulp.com